Main content starts here, tab to start navigating
Holiday Menus and Items
Order for New Year's Eve by December 30th
While Supplies Last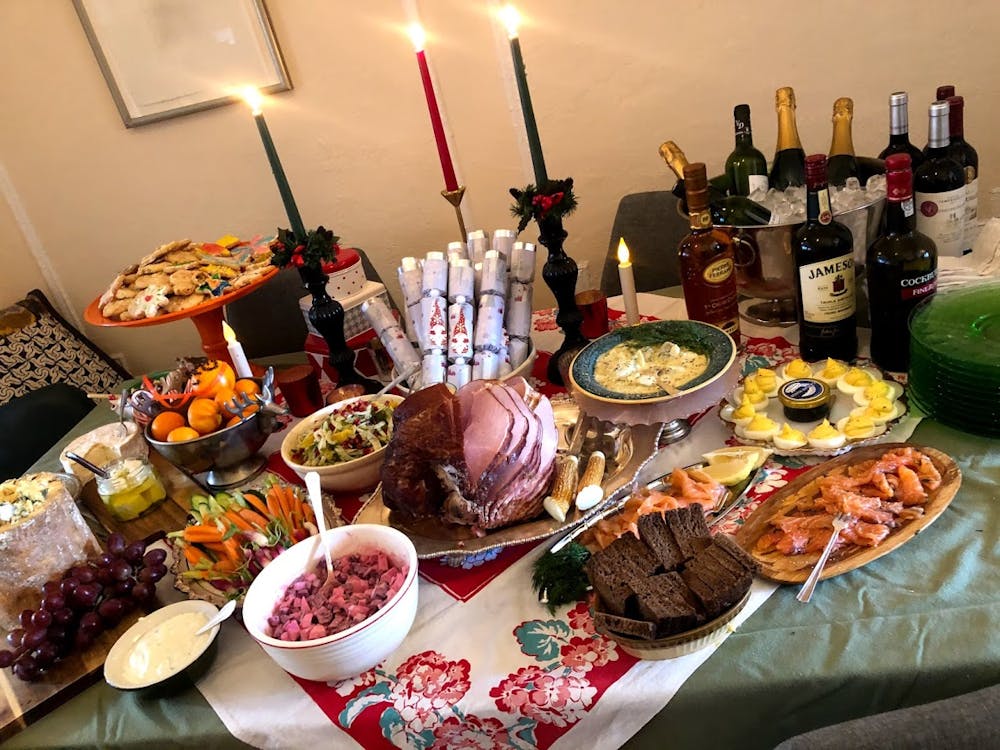 SORRY-CHRISTMAS HOLIDAY MENUS ARE SOLD OUT.
CHECK OUT OUR MENU FOR NEW YEARS EVE BELOW.
PLACE YOUR ORDERS BY THE 25TH FOR DELIVERY ON THE 30TH
New Year's Eve Grazing Board- choose 6 (serves 2 ) 150.00 (additional items available at 20/per item)
Mini Crab Cake with Roasted Red Pepper Aioli
Rare Beef Tenderloin Carpaccio Crostini with Arugula Aioli
¼ Wheel of Pierre Robert Triple Cream Cheese with Fig and Olive Crisps and Dried Fruits
Assorted Charcuterie with Grain Mustard and Cornichons
Clams Casino with Applewood Smoked Bacon
Chicken Liver Mousse, Red Wine Onion Jam, Brioche Toasts
Crudites with Rosemary and Garlic White Bean Dip and Tzatziki
Steamed Artichoke with Roasted Garlic Aioli and Fresh Herb Salsa Verde
Crab Louie Endive Leaves (gf)
Shrimp and Chicken Thai Flavor Meatballs with Thai Sweet Chili Sauce
Latkes with Creme Fraiche and Salmon Roe
Swedish Meatballs with Lingonberry Preserves
Herby Lamb koftas with a Tahini Dipping Sauce
Wild Mushroom Arancini with Black Truffle Cream
Fresh and Smoked Salmon Rillette with Crackers
Spinach Artichoke Dip, Pita Crisps
Smoked Trout Mousse on Cucumber with Dill
Flatbread with Blue Cheese, Caramelized Shallots and Blistered Grapes
Everything Bagel Spice Crusted Pigs in blankets
Extras and Add Ons
Can be ordered in addition to Holiday Meal Packages for delivery on December 23 or December 30th OR if you are ordering a regular weekly meal package for the week of December 22nd you may include any of these items in that order.
Olivia's Special Dark Chocolate Cocoa Mix 12.00
Organic Chicken Liver and Cognac Mousse, Red Wine Onion Jam, Brioche Toasts 18.00
Box of Snowflakes Sugar Cookies (One Dozen) 20.00
Box of Toasted Pepita and Rose Petal, Gold Brittle 18.00
Box of Dark Chocolate Truffles with Cognac (8 pieces) 20.00
Cheese Display, Three Cheese, Fruit, Crackers and Breads, Honey and Fig Jam 80.00 (4-6 people)
Crudites Display with Rosemary Garlic White Bean Dip 50.00 (4-6 people)