Main content starts here, tab to start navigating
Thanksgiving 2020
We'll be delivering ready to heat and eat sides and mains for Thanksgiving this year on Wednesday November 25th.
Orders should be received via email to olivia@oliviacooksforyou.com by Saturday November 21st
Below is a menu and prices for larger gatherings. If you are having a smaller group, we will do a full meal package of one main, plus 4 sides for 65/pp for two or more people.
Minimum for delivery is 125.00 plus tax and a flat 20.00 delivery fee.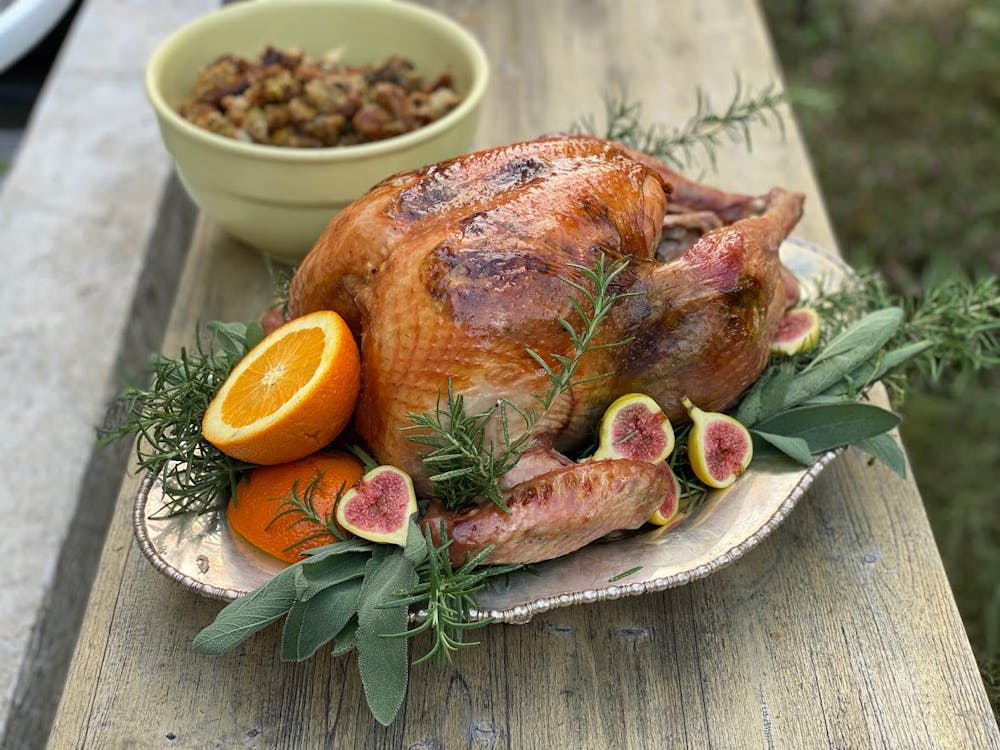 V-Vegetarian, PB-Plant Based, Vegan, DF-Dairy Free, GF- Gluten Free
Mains-
Herb Butter Roasted Organic Turkey (avg.14-16 pounds. Serves 10-12) 125.00 GF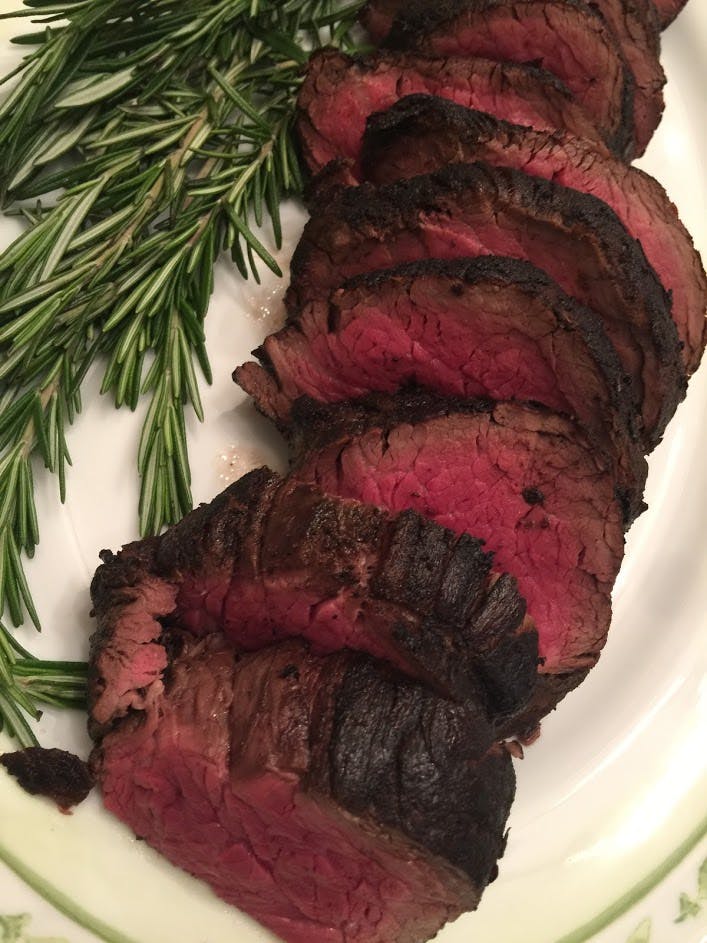 Porcini Garlic and Rosemary Crusted Beef Tenderloin (Serves 10) 150.00 GF, DF
Roasted Butternut Squash and Sage Lasagna V (Serves 10) 65.00 V
Sides. Each container serves 6-8 generously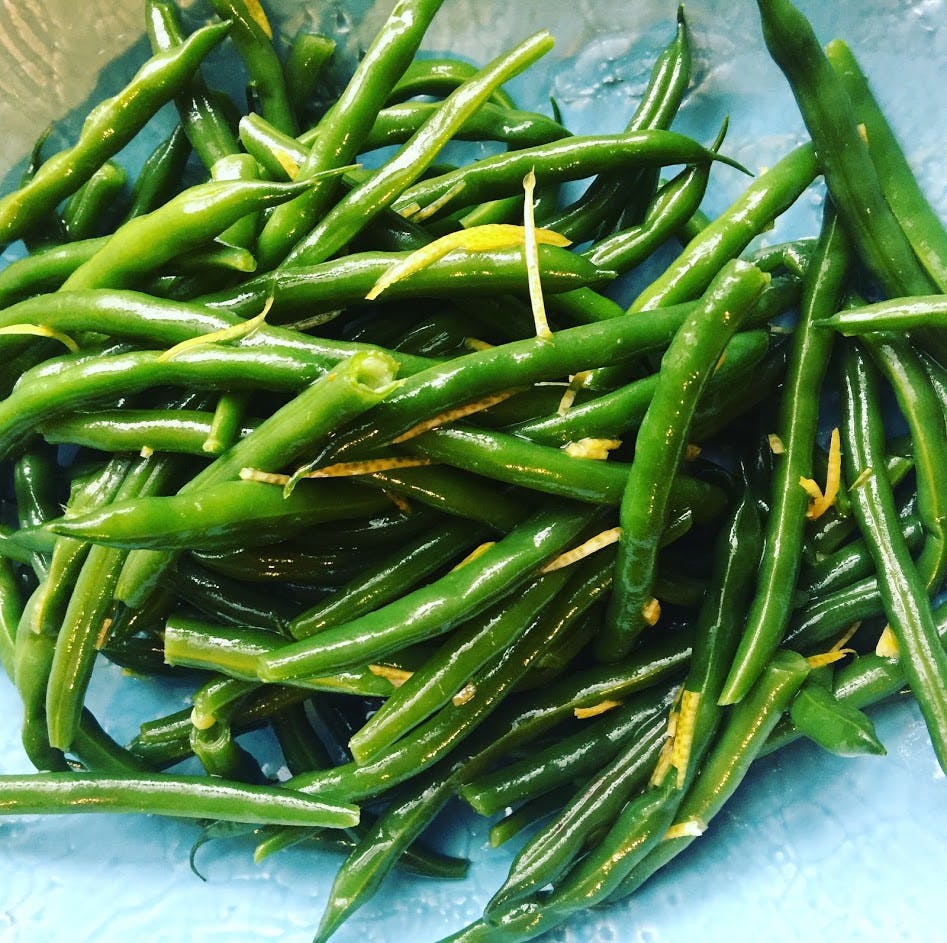 Steamed Green Beans Garlic and Lemon Zest (40.00) PB, DF, GF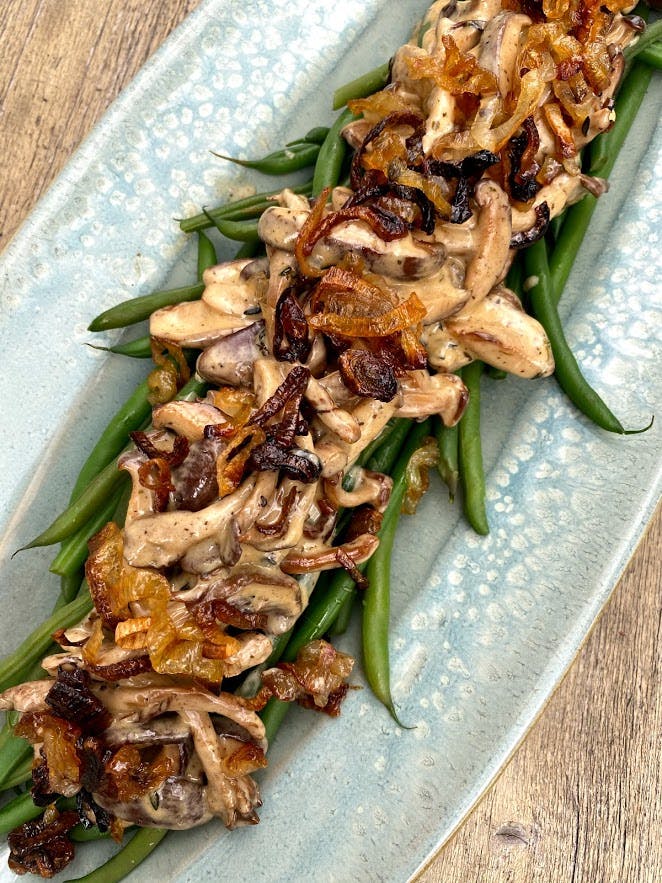 Haricot Vert "Green Bean Casserole" with Creamy Sauteed Wild Mushrooms and Crispy Shallots (45.00) V
Honey Roasted Organic Carrots and Parsnips with Thyme (40.00) V, GF, DF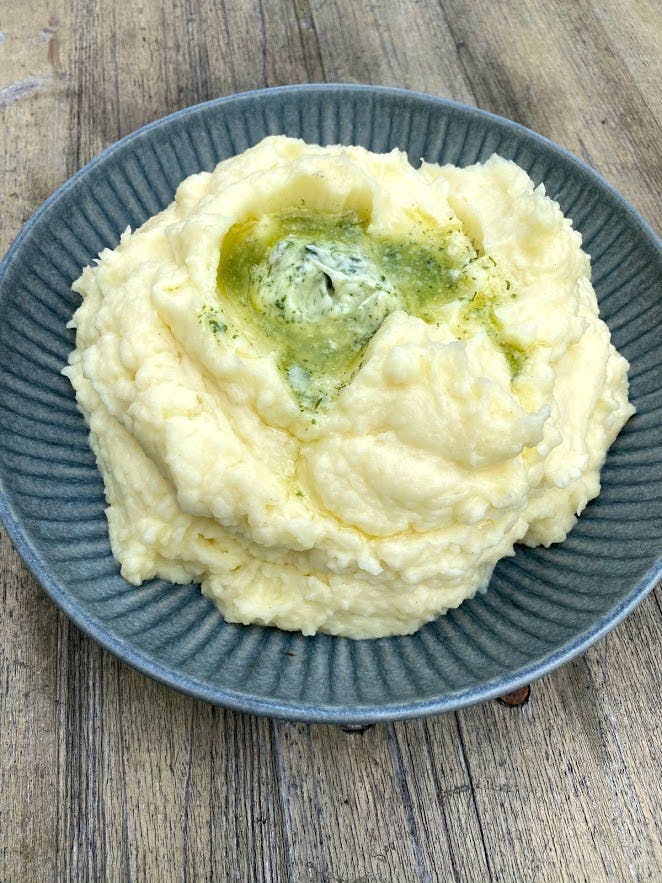 Organic Classic Potato Puree (35.00) GF, V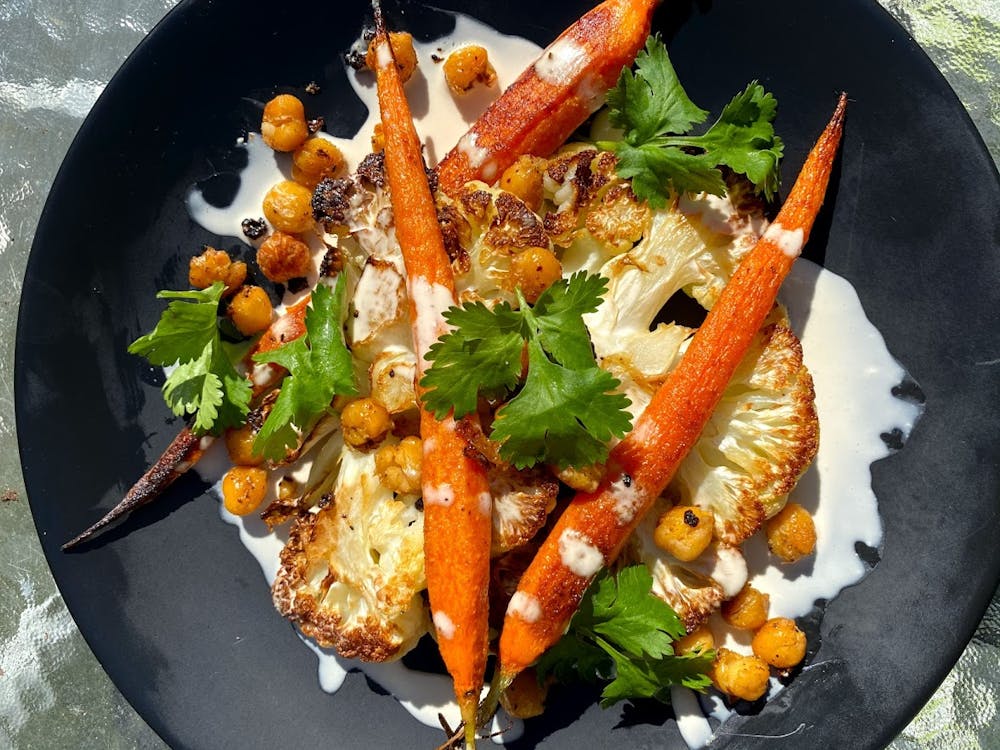 Caramelized Cauliflower with Crispy Toasted Chickpeas, Fresh Cilantro and Tahini Sauce (45.00) PB, DF, GF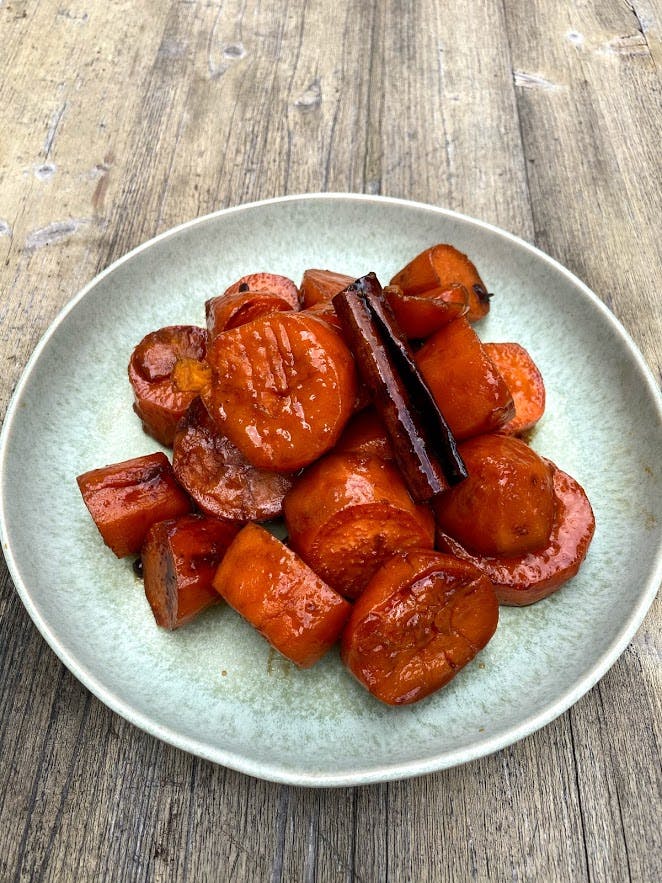 Bourbon Glazed Organic Garnet Sweet Potatoes (40.00) V, GF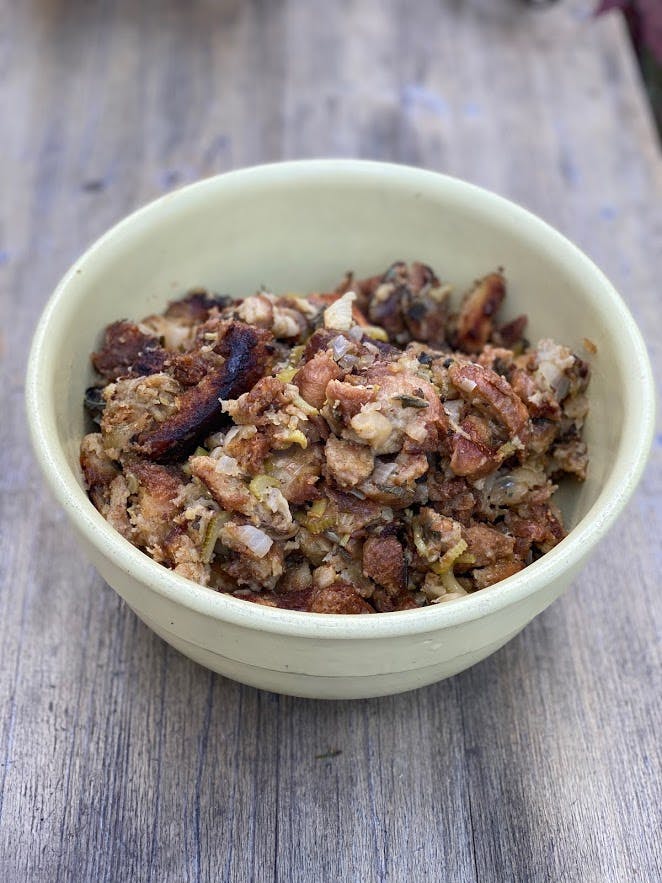 Apple and Sage Stuffing (30.00) V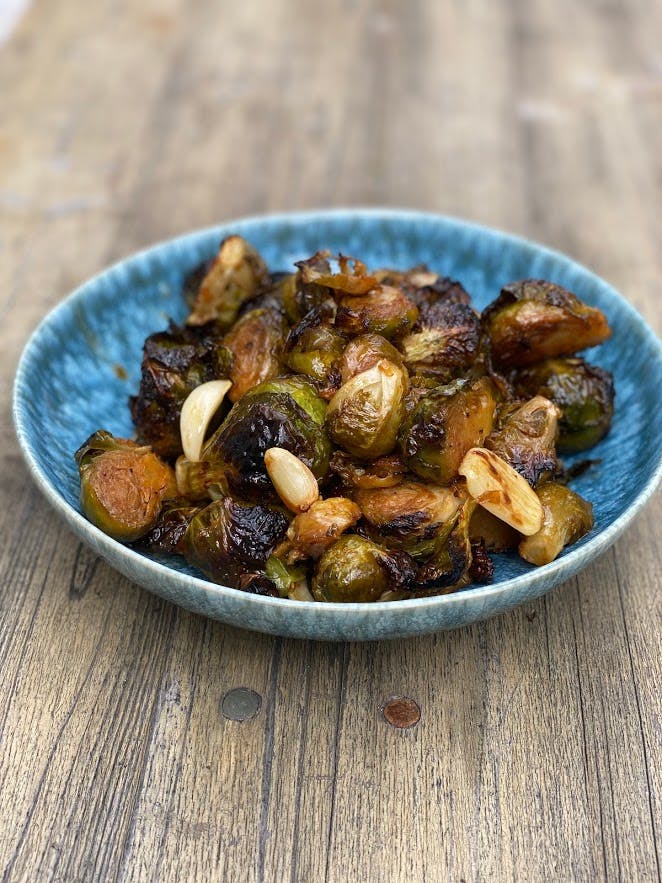 Siracha Honey Brussels Sprouts (40.00) V
Fresh Herb, Corn and Conbread Pudding (30.00) V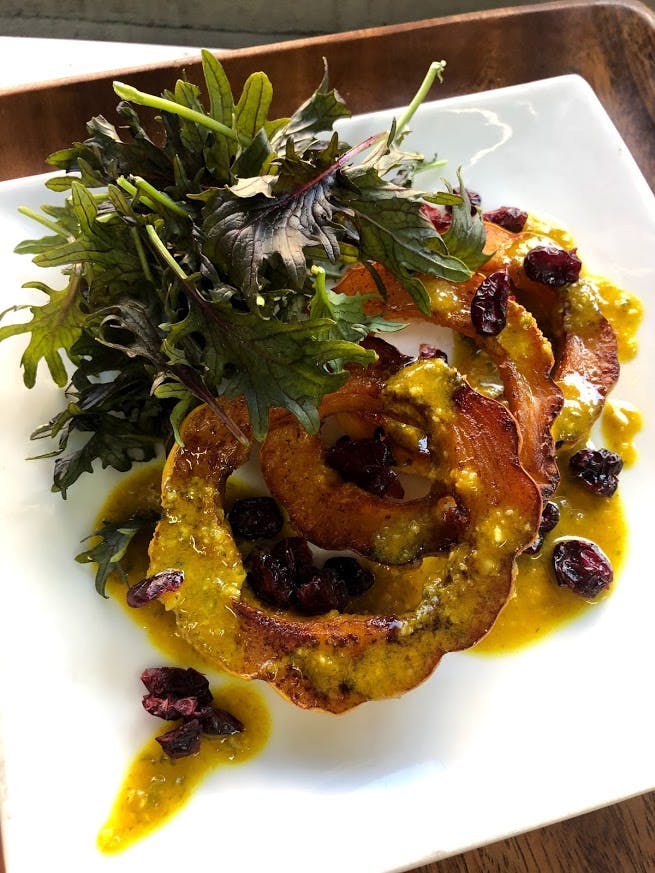 Spice Roasted Delicata Squash, Baby Kale, Dried Cranberries and Toasted Pepita Vinagrette
35.00 V, GF, PB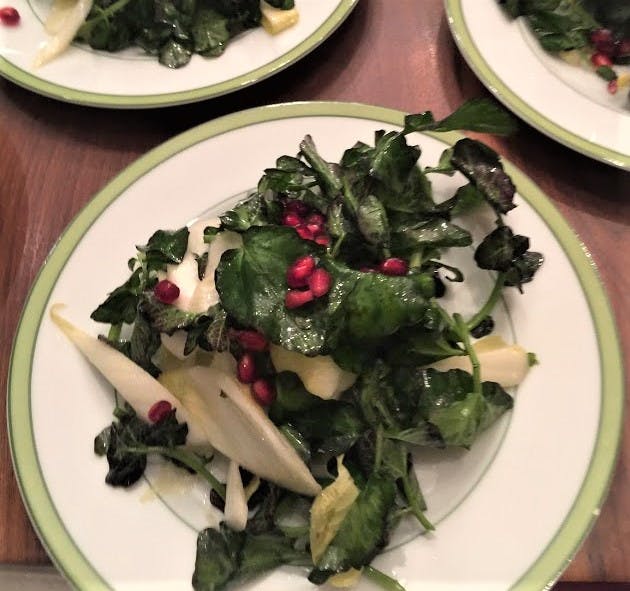 Endive, Arugula, Watercress and Pomegranate Aril Salad with Citrus Vinaigrette
35.00 GF, V, PB
Extras-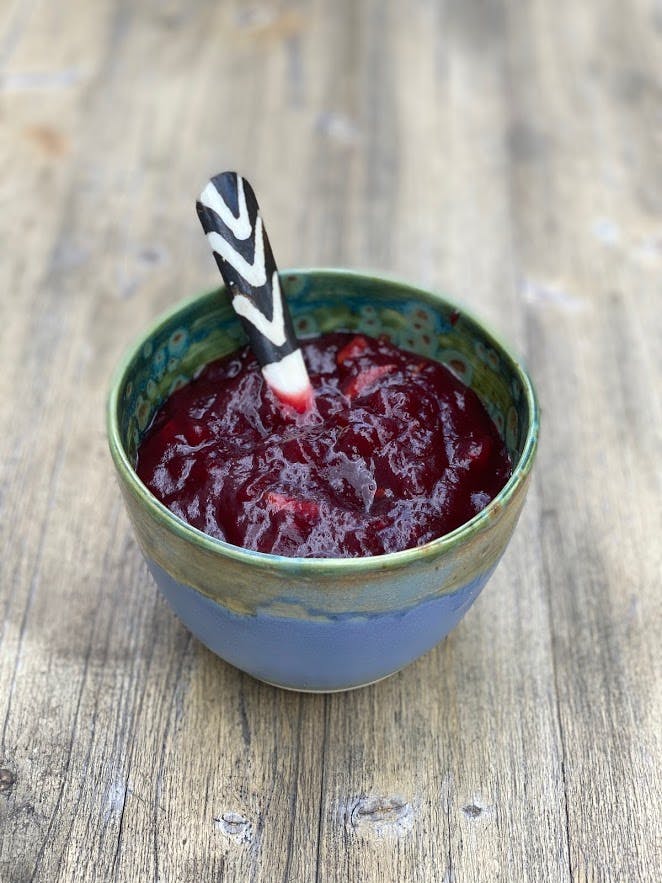 Cranberry and Orange Chutney 12.00 Quart PB, GF, DF
Creamed Pearl Onions with Herbs 20.00 Quart
Cognac Spiked Herb Turkey Gravy 15.00 Quart
Rich Red Wine Demi Glace 12.00 Half Quart GF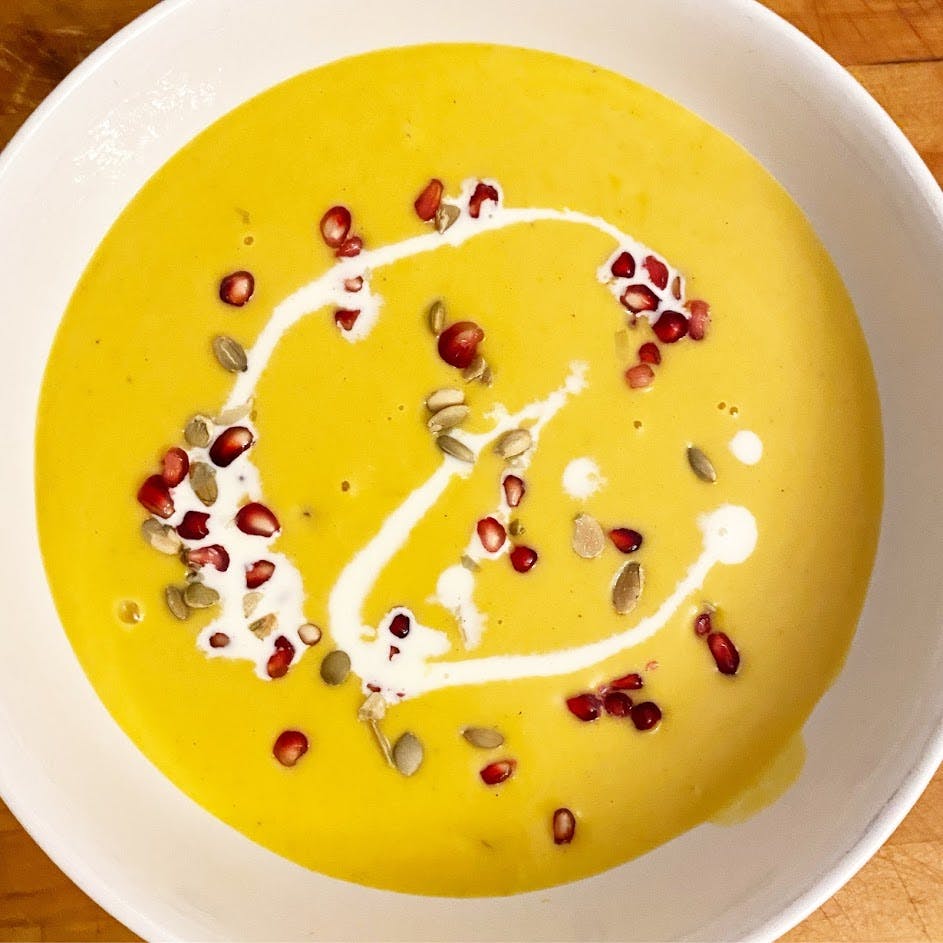 Butternut Squash and Apple Bisque with Pomegranate Arils and Toasted Pepitas V, GF
Quart 12.00
Assorted Crudités Platter with Garlic and Rosemary Dip
35.00 V, PB, GF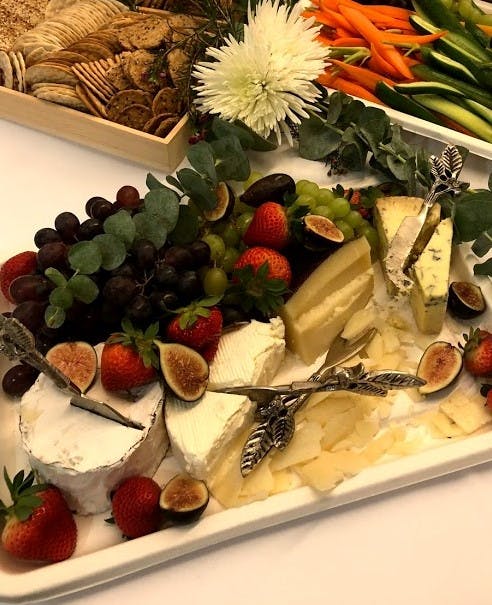 Cheese Platter with Crackers and Breads
50.00